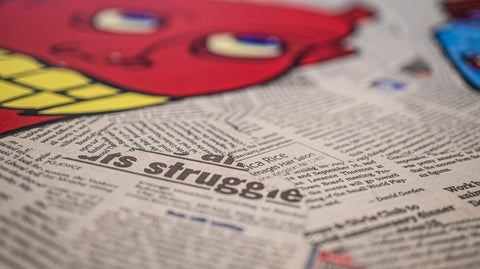 Welcome to the website (the "Site") operated by Perryscope Productions; including its affiliates and related companies ("Perryscope Productions") for the benefit of its commercial partners. The Site is provided as a service to our customers. Please review the following terms and conditions, including the Arbitration Agreement, which govern your use of the Site (the "Agreement").
YOUR USE OF THE SITE CONSTITUTES YOUR AGREEMENT TO FOLLOW AND BE BOUND BY THE AGREEMENT. WE RESERVE THE RIGHT TO UPDATE OR MODIFY THIS AGREEMENT AT ANY TIME WITHOUT PRIOR NOTICE. FOR THIS REASON, WE ENCOURAGE YOU TO REVIEW THE AGREEMENT WHENEVER YOU ACCESS OR USE THE SITE. IF YOU DO NOT AGREE TO THESE TERMS, PLEASE DO NOT USE THE SITES.
Acceptance of Terms
This Site is designed for and targeted to individuals who are at least 18 years of age or older. In order to use and access the features and services provided by this Site you must be 18 years of age or older. If you are not an adult, please stop and discontinue your use of the Site. If for any reason you do not agree with the terms of this Agreement, including this Site's Privacy Policy, please discontinue using this Site. By using this Site you represent that you are a legal adult, that you meet all other eligibility requirements, and that you are fully able and legally competent to enter into and comply with this Agreement.
Site Transactions
The prices displayed on the Site are quoted in U.S. Dollars and are subject to change at any time. As a convenience to you, prices may also be quoted in other currencies. We reserve the right to refuse any order you place with us. We may, at our sole discretion, limit or cancel quantities purchased per person, per household or per order. These restrictions may include orders placed by or under the same customer account, the same credit card, and/or orders that use the same billing and/or shipping address. In the event we make a change to or cancel an order, we will attempt to notify you by contacting the e-mail and/or billing address/phone number provided at the time the order was placed. We reserve the right to limit or prohibit orders that, in our sole judgment, appear to be placed by dealers, resellers or distributors. The creation or transmission of an order confirmation by AlexandriaZahraJones.com does not signify acceptance of your order, nor constitute a binding confirmation of an offer to sell any product and we reserve the right to accept or decline your order for any reason up until the time the product is actually delivered to you. An order can be canceled for various reasons. If you are unsatisfied with a product, you may return it in accordance with our return policy.
Pre-Order Information
A Pre-Order is an order placed for merchandise with a designated future ship date. The ship date given at the time of purchase is an estimated ship date and is subject to change. You will be charged for your entire order when you place your order. Your order will not ship until all pre-order items are available to ship. Due to the nature of pre-orders they cannot be canceled or modified; however, if your estimated ship date changes by more than 30 days you will be notified and have the opportunity to cancel your order. When your pre-order ships it uses the shipping method you selected upon checkout. You can find your shipping method selected in your order confirmation email.
Right to Change Site
We reserve the right at any time to: modify, suspend or discontinue the Site or any service, content, feature or product offered through the Site, with or without notice; charge fees in connection with the use of the Site; modify and/or waive any fees charged in connection with the Site; and/or offer opportunities to some or all users of the Site. You agree that we shall not be liable to you or to any third party for any modification, suspension or discontinuance of the Site, or any service, content, feature or product offered through the Site.
Site Contents
Unless otherwise noted, the Site and all features and materials on the Site, including text, images, illustrations, designs, icons, photographs, video clips and other content, and the copyrights, trademarks, trade dress and/or other intellectual property in such materials (collectively, the "Contents"), are owned or controlled by AlexandriaZahraJones.com or duly licensed by AlexandriaZahraJones.com from its commercial partners and service providers. The Site and the Contents are intended solely for personal, non-commercial use. You may download or copy the Contents and other downloadable materials displayed on the Site for your personal use only. No right, title or interest in any downloaded Content is transferred to you as a result of any such downloading or copying. You may not reproduce, publish, transmit, distribute, display, modify, create derivative works from, sell or exploit in any way any of the Contents or the Site. Unless otherwise specified, the Site and the Contents are intended to promote products and services. One or more patents may apply to the Site.
Product Information
ALL PRODUCTS PURCHASED ON OR THROUGH THIS SITE ARE SUBJECT ONLY TO ANY APPLICABLE WARRANTIES OF THEIR RESPECTIVE MANUFACTURERS, DISTRIBUTORS AND SUPPLIERS, IF ANY. AlexandriaZahraJones.com HEREBY DISCLAIMS ALL WARRANTIES OF ANY KIND, EITHER EXPRESS OR IMPLIED, INCLUDING, ANY IMPLIED WARRANTIES WITH RESPECT TO THE PRODUCTS AND SERVICES LISTED OR PURCHASED ON OR THROUGH THIS SITE OR THE ACCURACY OF ANY PRODUCT DESCRIPTION. WITHOUT LIMITING THE GENERALITY OF THE FOREGOING, AlexandriaZahraJones.com HEREBY EXPRESSLY DISCLAIMS ALL LIABILITY FOR PRODUCT DEFECT OR FAILURE CLAIMS THAT ARE DUE TO NORMAL WEAR, PRODUCT MISUSE, ABUSE, PRODUCT MODIFICATION, IMPROPER PRODUCT SELECTION, NON-COMPLIANCE WITH ANY CODES, OR MISAPPROPRIATION. THE FOREGOING EXCLUSIONS OF IMPLIED WARRANTIES DO NOT APPLY TO THE EXTENT PROHIBITED BY LAW. PLEASE REFER TO YOUR LOCAL LAWS FOR ANY SUCH PROHIBITIONS.
Personal Information and Other Information Submitted Through the Site
Your submission of personal information through the Site is governed by the Site's Privacy Policy. This Agreement incorporates by reference the terms and conditions of the Privacy Policy. We also welcome any comments about the Site; however, any comments, reviews, messages, suggestions or other communications (collectively "Comments") sent to the Site shall become the property of AlexandriaZahraJones.com. Your submission of any such Comments shall constitute an assignment to AlexandriaZahraJones.com of all worldwide rights, titles and interests in all copyrights and other intellectual property rights in the Comments. AlexandriaZahraJones.com will be entitled to use, reproduce, disclose, publish and distribute any material you submit for any purpose whatsoever, without restriction and without compensating you in any way. For this reason, we ask that you not send us any comments that you do not wish to assign to us.
Use Restrictions
Each time you use a password or log-in credential, you will be deemed to be authorized to access and use the Site in a manner consistent with Agreement. You agree that you will not under any circumstances:
post any information that is abusive, threatening, obscene, defamatory, libelous, or racially, sexually, religiously, or otherwise objectionable and offensive;
use the service for any unlawful purpose or for the promotion of illegal activities;
attempt to, or harass, abuse or harm another person or group;
use another user's AlexandriaZahraJones.com account without permission;
interfere or attempt to interfere with the proper functioning of the services;
make any automated use of the system, or take any action that we deem to impose or to potentially impose an unreasonable or disproportionately large load on our servers or network infrastructure;
bypass any robot exclusion headers or other measures we take to restrict access to the services or use any software, technology, or device to scrape, spider, or crawl the services or harvest or manipulate data;
use the communication systems provided by or contacts made for any commercial solicitation purposes;
publish or link to malicious content intended to damage or disrupt another user's browser or computer.
Copyright Complaints
AlexandriaZahraJones.com respects the intellectual property of others. If you believe that your work has been copied in any way that constitutes copyright infringement then please contact us in writing at:
121 W 27th St., Suite 603, New York, NY 10001
Attn: General Counsel
Errors, Inaccuracies, and Omissions
Occasionally there may be information on the Site that contains typographical errors, inaccuracies, or omissions that may relate to product descriptions, pricing, promotions, offers, and availability. We reserve the right to correct any errors, inaccuracies or omissions and to change or update information or cancel orders if any information on the Site is inaccurate at any time without prior notice (including after you have submitted your order).
Links to Other Web Sites and Services
The Site may contain links to other websites that are not under the control of AlexandriaZahraJones.com. AlexandriaZahraJones.com has no responsibility for those linked websites nor does linking constitute an endorsement of any. If you use such links, you will leave the Site and your activities may be governed by other terms and conditions and privacy practices. Links are provided solely for the convenience and information of the Site's users.
Disclaimer
THIS SITE AND ALL PRODUCTS AND POSTINGS ARE MADE AVAILABLE ON AN "AS IS" AND "AS AVAILABLE" BASIS, WITHOUT ANY REPRESENTATION OR WARRANTY OF ANY KIND, EXPRESS OR IMPLIED, OR ANY GUARANTY OR ASSURANCE THE SITE WILL BE AVAILABLE FOR USE OR THAT ALL PRODUCTS, FEATURES, FUNCTIONS OR OPERATIONS WILL BE AVAILABLE OR PERFORM AS DESCRIBED. YOU UNDERSTAND AND AGREE THAT NEITHER AlexandriaZahraJones.com OR ANY OF ITS AFFILIATES, PARTNERS, CLIENTS, OR THEIR RESPECTIVE SUCCESSORS AND ASSIGNS, OR ANY OF THEIR RESPECTIVE OFFICERS, DIRECTORS OR SERVICE PROVIDERS SHALL BE LIABLE FOR ANY LOSS OR DAMAGE, OF ANY KIND, DIRECT OR INDIRECT, IN CONNECTION WITH OR ARISING FROM USE OF THE SITE OR FROM THIS AGREEMENT, INCLUDING, BUT NOT LIMITED TO, COMPENSATORY, CONSEQUENTIAL, INCIDENTAL, INDIRECT, SPECIAL OR PUNITIVE DAMAGES.
Indemnification
You agree to defend, indemnify and hold AlexandriaZahraJones.com harmless from and against any and all claims, damages, costs and expenses, including attorneys' fees, due to your use of the Site and/or your breach of any representation, warranty, or other provision of the Agreement.
Dispute Resolution and Arbitration Agreement
Informal Dispute Resolution: Mindful of the high cost of legal disputes, not only in dollars but also in time and energy, both you and AlexandriaZahraJones.com agree to the following dispute resolution procedure: In the event of any controversy, claim, action or dispute arising out of or related to any transaction conducted on the Site, or the breach, enforcement, interpretation, or validity of this Agreement or any part of it ("Dispute"), the party asserting the Dispute shall first try in good faith to settle such Dispute by providing written notice to the other party (by first class or registered mail) describing the facts and circumstances (including any relevant documentation) of the Dispute and allowing the receiving party 30 days in which to respond to or settle the Dispute. Notice shall be sent to:
AlexandriaZahraJones.com at: 121 W 27th St., Suite 603, New York, NY 10001, Attn: General Counsel, or
You at: your last-used billing address or the billing and/or shipping address in your online profile.
Both you and AlexandriaZahraJones.com agree that this dispute resolution procedure is a condition precedent which must be satisfied prior to initiating any arbitration or filing any claim against the other party.
Arbitration Agreement:
To the extent you cannot resolve any Dispute through the informal dispute resolution procedure described above, a Dispute shall be resolved through binding individual arbitration. You agree to give up your right to go to court to assert or defend your rights under this Agreement and with respect to any Dispute. You and AlexandriaZahraJones.com expressly delegate to the arbitrator the authority to determine the arbitrability of any Dispute, including the scope, applicability, validity, and enforceability of this arbitration provision.
You may begin an arbitration proceeding by sending a letter requesting arbitration to AlexandriaZahraJones.com at:
121 W 27th St., Suite 603, New York, NY 10001
Attn: General Counsel
You agree that the arbitration shall be conducted by the American Arbitration Association ("AAA") pursuant to its Consumer Arbitration Rules ("AAA Rules"), as modified by this Arbitration Agreement. The AAA Rules are available on the AAA's website www.adr.org, or by calling the AAA at (800) 778-7879. In the event the AAA is unavailable or unwilling to hear the Dispute, the parties shall agree to another arbitration provider. Payment of all filing, administration and arbitrator fees will be governed by the AAA's applicable rules. AlexandriaZahraJones.com waives its right to seek attorneys' fees and costs in arbitration. You may choose to have the arbitration conducted by telephone, based on written submissions, or in person in the county where you live or at another mutually agreed location.
In lieu of arbitration, either you or AlexandriaZahraJones.com may bring any individual claim in small claims court consistent with the jurisdictional and dollar limits that may apply, as long as it is brought and maintained as an individual claim.
Waiver of Right to Bring Class Actions and Representative Claims:
All arbitrations shall proceed on an individual basis. The arbitrator is empowered to resolve the Dispute with the same remedies available in a court of law or equity, however, any relief must be individualized to you and shall not affect any other customer. You and AlexandriaZahraJones.com agree that each may bring claims against the other in arbitration only in your or their respective individual capacities and in so doing you and AlexandriaZahraJones.com hereby waive the right to a trial by jury, to assert or participate in a class action lawsuit or class action arbitration (either as a named-plaintiff or class member), and to assert or participate in any joint or consolidated lawsuit or joint or consolidated arbitration of any kind. If a court decides that applicable law precludes enforcement of any of this paragraph's limitations as to a particular cause of action, then that cause of action (and only that cause of action) must remain in court and be severed from any arbitration.
Other Terms:
This Arbitration Agreement shall be governed by, and interpreted, construed, and enforced in accordance with, the Federal Arbitration Act. The terms of the Arbitration Agreement provisions shall survive after this Agreement terminates or your use of the Site ends. Except as set forth above, if any portion of this Arbitration Agreement is deemed invalid or unenforceable, it will not invalidate the remaining portions of the Arbitration Agreement.
Accessibility Statement:
AlexandriaZahraJones.com is committed to facilitating the accessibility of its websites for everyone. AlexandriaZahraJones.com aims to comply with all applicable standards, including the World Wide Web Consortium's Web Content Accessibility Guidelines 2.0 up to Level AA (WCAG 2.0 AA). AlexandriaZahraJones.com is proud of our ongoing efforts to ensure that our website is accessible to everyone.
If you experience any difficulty in accessing any part of our website, please call us at (646) 437-1069 or email us at art@AlexandriaZahraJones.com and we will work with you to provide the information, item, or any assistance you may need to complete any transaction through an alternate communication method that is accessible for you consistent with applicable law (for example, through telephone support).
Termination
With the exception of the Arbitration Agreement, which shall survive the termination of these terms, these terms of this Agreement are effective unless and until terminated by either you or AlexandriaZahraJones.com. AlexandriaZahraJones.com also may terminate this Agreement at any time without notice, and accordingly may deny you access to the Site, if in our sole judgment you fail to comply with any term or provision of the Agreement. The obligations and liabilities of the parties incurred prior to the termination date shall survive the termination of this Agreement for all purposes.
General
This Agreement shall be governed by the laws of the Commonwealth of Virginia without regard to choice of law principles, except for the Arbitration Agreement above, which shall be governed by the Federal Arbitration Act. The waiver of any provision of the Agreement shall not be considered a waiver of any other provision or of AlexandriaZahraJones.com's right to require strict observance of each of the terms herein. If any provision of the Agreement is found to be unenforceable or invalid for any reason, that provision shall be severable, and all other provisions shall remain in full force and effect. This Agreement constitutes the entire agreement between us relating to your use of the Site.
PIECES OF ME GIVEAWAY
A hand signed and numbered print from the Pieces of Me collection is up for grabs! There is no purchase necessary to enter or win. A purchase does not increase the chances of winning. The Sweepstakes is open worldwide, and is void where prohibited by law. Contest opens 7/12 and the winner will announced 7/19.

Click here to enter and to read the full contest rules.